Aalingans 100% Cotton Printed Jersey Fitted Sheets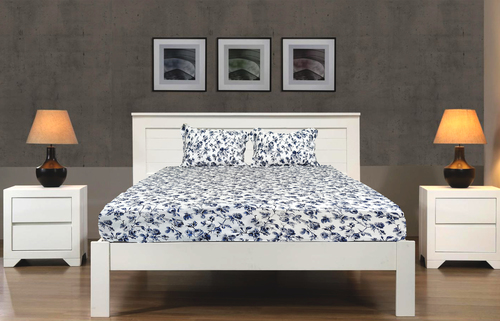 Aalingans 100% Cotton Printed Jersey Fitted Sheets
Product Description
Aalingan's 100% Jersey Knit Cotton Printed Fitted Sheets. Feeling super soft and comfy just like a cotton t-shirt. Weselect the highest quality combed cotton yarn and use process of cotton yarnfirst dyed and then woven. So the fabric can be extremely breathable, pillingresistant and never faded or wrinkled, also much thicker and softer than mostother jersey fabrics. Our product will bring you the feeling of sleeping on afluffy cloud.
SINGLE: 1 fitted sheet(36"x75"), 1 pillow cases (18"x26")..

KING: 1 fitted sheet(72"x78"), 2 pillow cases (18"x26").

Size: Jersey Fitted Sheet in KING Size measuring 72 by 78 inches.

Material: The material is 100 % Cotton JERSEY.

Cozy & Comfortable: This Fitted Jersey Sheet is stretchy, soft, and cozy, just like your favorite T-shirt. You'll feel extra comfortable while lying down on this jersey sheet and compelled to stay in bed for an extended amount of time.

Suitable for all seasons: Our Fitted Jersey Sheets are designed significantly for all seasons so that you can experience a pleasant sleep consistently.

Attractive Color Range: This sheet comes in a variety of attractive and stylish color ranges to match it up with the overall and bedding and décor of your room.

Easy Care: Machine wash in cold water; do not bleach; tumble dry or iron at normal temperature.
Contact Us
Plot No. 72, Sector 29, Part I, Huda, Panipat Haryana India
Phone :09215246146